President and Founder
Eleanor Wilkerson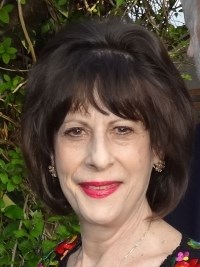 What would you do if you found that one of your great loves was falling apart and it would continue unless you and others intervened? Would you simply watch—for fear of who you may upset or the work that it would require? Or would you go to any lengths necessary to ensure that your loved one got the restoration they needed? This is a question that Eleanor Wilkerson  found herself asking in 2015 when she realized that her loved one was falling apart—that loved one, is our country.
Mrs. Wilkerson, is an extremely concerned citizen who is not afraid to speak out and take action to make a change. Due to her determination, Mrs. Wilkerson decided that she could not sit idly by, so she began praying about what small steps she could take to help her great love in the wake of the 2016 election. She realized that the first step to restoration was to empower the women around her. In January 2016, she began hosting rallies at her home in which she educated women in the American political process. Mrs. Wilkerson discovered that most people did not know simple things like who their United States Congressmen were, or what the State Legislature even was. To tackle this issue, Mrs. Wilkerson created and distributed handouts with maps of the five Congressional districts in Oklahoma, the names of all the Oklahoma Senators and Representatives, and instruction on how to find and contact one's direct Representative, Governor, Senator, or other government officials. Her meetings touched many women and grew to large numbers. The meetings grew to be so influential that many elected officials came to speak at them including: Senator Kim David (District 18 and the first Republican woman to serve as the Majority Whip), State Representative Katie Henkie (District 71), State Representative Jadine Nollan (District 66), and State Representative Pam Peterson (District 67 and Majority Floor Leader). Mrs. Wilkerson had created a movement among her state, but she decided she needed to go into even greater lengths for her great love; so, she founded the National Women's Prayer and Voting Army.
Intending to impact the 2016 elections, she began the process of recruiting women to sign up to commit to pray and vote for Donald Trump for the Presidential election. This goal was not easy, but Mrs. Wilkerson was determined. She made a large number of contacts at the National Republican Convention in Cleveland, mobilized hundreds of women in Oklahoma and Texas. She began hosting prayer meetings once a month in her home which have been ongoing since February 2017. She also launched the National Women's Prayer and Voting Army with a website and facebook in July 2016. Through these efforts,  approximately 2,000 women signed up committed to vote and pray for Donald Trump and all Conservative candidates in the 2016 election. Mrs. Wilkerson and her husband celebrated with the nation and was honored by what God was able to do through them. They both attended President Trump's Inauguration, Inaugural Ball, and the Texas Ball. On top of that, National Women's PVA hosted a victory celebration on January 29, 2017, with almost every TV station covering the event. As exciting as it all was, Mrs. Wilkerson recognized that the movement and mobilization of women were not over. 
Mrs. Wilkerson wholeheartedly believes that women will make a difference and continue to change the course of our country back to the United States foundation of, "In God We Trust." She stands firmly on Pro-God, Pro-Family, and Pro-Bible (the nation's foundational book) principles. With the goal of signing up a million women to commit to vote and pray for Conservatives, Mrs. Wilkerson is urging women to join the NWPVA in our efforts because women with knowledge create the power we need to restore our beloved nation.

Jody Streck
Chairwoman and Chief Strategy Officer
Jody Streck is the Chairwoman and Chief Strategy Officer for the National Woman's Prayer Voting Army. She is goal-oriented with a distinguished background of negotiating successful outcomes and propelling initiatives. Ms. Streck is an exceptional communicator with strong ties to values held by Christian Conservatives and long-standing relationships with grassroots leaders. Jody has attended the Values Voters Conference in Washington D.C. in each of the past two presidential elections, and she attended the Inauguration of President Donald J. Trump January 2017 with her father who served as a member of the Electoral College for Oklahoma 2016. Since the mid 1990's, Jody Streck has volunteered her time and resources in numerous Conservative and Republican campaigns. From City Counselor, Mayor, District Attorney, District Judge, Congressional Representative for District 1 in Oklahoma, and presidential campaigns. Ms. Streck and her family are founding members of City Elders, a growing organization with chapters in all 77 counties in Oklahoma and growing rapidly in the other fifty states. Jody is an attending member of the Federalist Society of Tulsa, as well as the Tulsa Republican Women's Club.
Jody served as Court Bailiff and Administrator in the 14th Judicial District Oklahoma, Tulsa County until 2019.
As Campaign Manager, Jody Streck ran a successful campaign for a District Judge in 2014, unseating a strong liberal incumbent.
Ms. Streck has been Managing Director for The Ron Streck Charity Golf Foundation, helping produce golf tournaments and foundation fundraisers for numerous charitable causes. She was Director of Production for "Golf Illustrated" and Editor of "Preview Green Country." She currently serves as the Manager Director for the Milestone Man Golf Foundation and she is the bookkeeper for Tulsa Harvest House.

Intern & Research Assistant Manager of Social Media
Jocelyn Gibson is a young woman orginally from Kansas now living in Oklahoma who is eager to see a revival in our nation. She became passionate about involving her faith in policy-making and seeing our nation have a bright future when working at an orphanage in Mexico for four months and saw how much a poorly run government could affect a country and it's people. This experience also showed Jocelyn that her generation must know the facts about current events and politics instead of trusting popular rhetoric. She knows that a nation must stay rooted in Godly and conservative values to thrive. That is one of the reasons she became a member of The Young Republicans National Federation. She serves the NWPVA as an Intern and research Assistant Manager of Social Media. Since she has been with the NWPVA, she has been researching, supporting candidates, Assisting campaigns, attending rallies, and more. Two highlights were attending the Republican Watch party on November 6 and a peaceful rally for Trump on the grounds of the Oklahoma State Capitol on January 6. As a person once dis-interested and uninformed in politics herself, Her goal is to give her generation clarity and let the truth compel them to become passionate about our US Government and politics. 

Communication Writer & Prayer Facilitator
Deidre Mooney serves as the Communications Writer and Prayer Facilitator for the
National Women's Prayer and Voting Army. Her role is to research and craft
communication pieces surrounding critical current issues impacting America. She also
has the honor of helping facilitate the NWPVA prayer call, as needed. Deidre's passion
for sharing ideas surrounding issues impacting the lives of others began early in her
career where she developed healthy behavior programs for the employees of a major
Health System. The role required the development and delivery of presentations to
corporate executives, businesses, and the local community at large. These also
communicated the impact of making better choices for improved quality of life and
controlling healthcare costs.
Deidre is also an advocate for the rights of residents in Long Term Care Facilities (LTC).
She serves as a liaison between LTC staff, residents, and family members, to ensure the
resident's desire to know his or her healthcare needs will be achieved. She has an
undergraduate degree in Health Care Administration from Belhaven University, and a
graduate degree in Therapeutic Mediation from Barnham Graduate School and Seminary.
In both career and ministry, Deidre Mooney is inspired to teach and equip those she leads.
She believes America and the Church are at a tipping point, and she is using her voice to
speak the truth. Her teachings equip others to stand for truth and righteousness. Her
education in therapeutic mediation brings people to the table, to find the facts in a culture
that promotes feelings over reality. She believes all should boldly stand up, speak out,
and tell the truth even when the message is unpopular.
Sign up Now!
Join our Team to Make a Difference
Get Involved. We need all the help we can get to see a conservative majority in our elected officials!